Who stands to gain from real-time payment adoption?; Back to the 'office,' video safe havens, and Facebook speed dating
Faster payments are garnering greater interest from US financial institutions, businesses, and consumers. Over the past decade, several offerings in particular have risen to the forefront in the US, with some settling transactions in a matter of seconds. But those that don't deliver instant settlement are still viable, given the significant reach and ability of faster payment systems to handle both credit and debit transactions.
B2B, consumer-to-consumer (C2C), and business-to-consumer (B2C) payments all stand to gain from shorter settlement times, which offer greater financial flexibility and control. Faster payments' speed also provides valuable transparency for firms, which benefit from the certainty of immediate payment.
B2B payments
B2B payments have been slow to digitize relative to other types of payments. But with the US B2B payment market set to reach $26.742 trillion in 2021, per our forecast, real-time payment (RTP) systems stand to reap gigantic rewards if they can gain even a sliver of the market.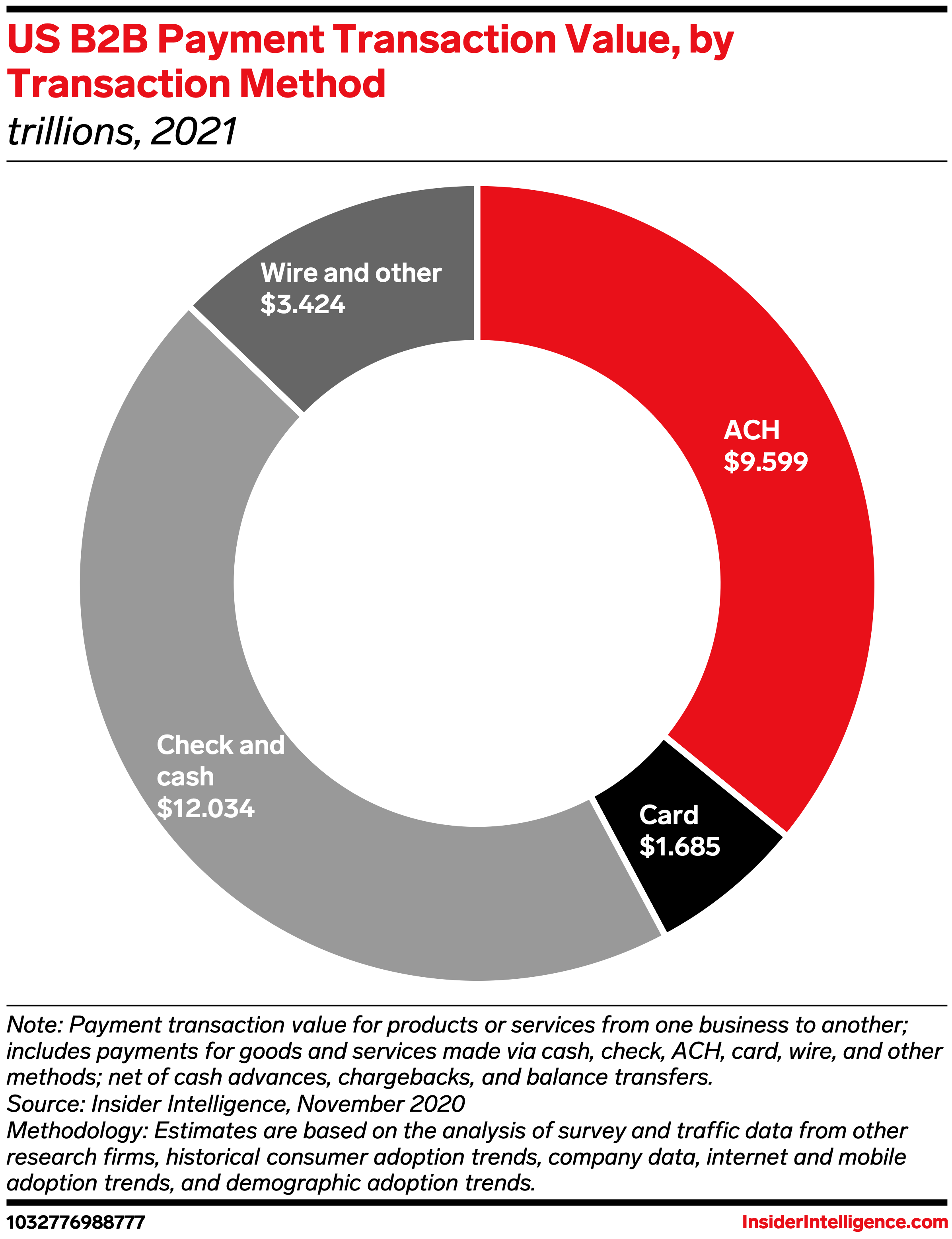 Read the full article.
[Webinar] Do Consumers & Society Trust Your AI Marketing?

Marketers walk a thin line between useful, targeted ads and ones that are invasive. Learn how to build trustworthy, inclusive, and valuable AI marketing messages for your audience. Join this eMarketer Tech-Talk Webinar, with presenting sponsor Salesforce.

Register Now
The Weekly Listen: Back to the 'office,' video safe havens, and Facebook speed dating

On today's episode, we discuss what "going back to the office" may actually mean, the dawn of "tiered-access journalism," video safe havens for brands, possible surges in travel plans, Facebook's new video speed dating app called Sparked, why the Rubik's Cube was invented, and more. Tune in to listen to the discussion with eMarketer principal analysts Jillian Ryan and Jeremy Goldman, and analyst at Insider Intelligence Blake Droesch. "Behind the Numbers" is made possible by Neustar. Listen in.