How COVID-19 Is Fast-Tracking Emerging Technologies; What Consumers Expect from Brands During the Outbreak
While the COVID-19 pandemic is creating a major drag on the global economy, it's helping to accelerate the development and commercialization of several emerging technologies that previously received lukewarm public and/or government support. This is especially true for innovations that reduce human-to-human contact, automate processes and increase productivity amid social distancing.
Delivery Drones
The coronavirus outbreak has given automated delivery a new sense of urgency. In China, JD.com, Pudu Technology and others have mobilized drones and robots to transport medical supplies within hospitals and clinics as well as to bring food, supplies and medicines to people confined to their homes. Support for drones in ecommerce is also ticking up. In the US and elsewhere, a growing list of companies, including Amazon, UPS, Alphabet, Domino's Pizza and Walmart, are already testing drones to help cut last-mile delivery costs for products like retail items, medicines and fast food. Gartner anticipates that 24.9 thousand enterprise drones designed for this purpose will ship worldwide this year, though those figures were released in December 2019, prior to the outbreak.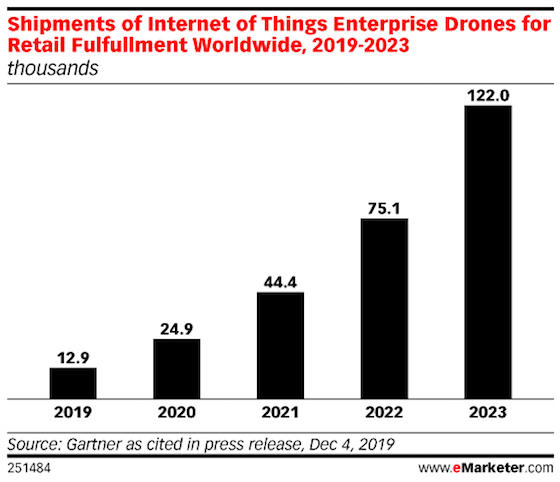 Read the full article.
Reimagine Customer Experiences

Join this webinar series where Merkle's experts explore key topics like avoiding the typical roadblocks of digital transformation and how to prioritize your martech projects so you can get started with the right initiative at the right time.

Register for the webinar
Report: Account-Based Strategies in 2020

To implement a successful account-based marketing strategy, B2B marketers have a big hill to climb. While building the foundation takes time and resources, doing so early can drive long-term success. This report provides an overview of account-based marketing and digs deep into the fundamentals of developing an advanced practice. Read the executive summary.